What's a Hangdog?
It's an Attitude.
It's about hanging in there, when others give up.
It's about hanging out after others leave.
It's about the perfect one-of-a-kind gift.
It's about capturing the perfect moment.
It's about closing the deal, getting the business.
It's about reaching above yourself to something higher.
It's about what makes you stronger, faster, better.
And We Can Get You There.
Video Production
Affordable, High-Quality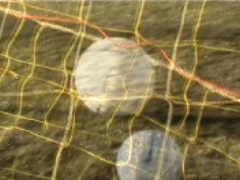 Video is critical. Is there any better way to capture and communicate ideas? If a picture is worth a thousand words, moving pictures are worth what... millions?
And with the magic of digital video, it no longer need cost millions—or even thousands!
Hangdog Productions can capture your team, your athlete, your business—and create affordable custom productions for your event, web site, or DVD player.
Graphic Arts
Print, Web, Logos, Apparel
Got an idea?
Need to express it visually?
We can help—whether you you just need a few brochures, a logo, a business card—or a complete corporate identity.
Click on the link for details, or on the Folio link for some samples of our work.
Web Design
A Web Site for Your Small Business
Web sites aren't the Pet Rock of the new millenium.
This isn't a fad that's going away.
If you have a business, you need a website.
It's as simple as that.
Whether you need an online store, an online portfolio, or just an online resumé—we can help you.
Look in our Folio for examples.
Media Memories
Custom CD and DVD Production
Q: What's the perfect gift for someone who has everything?
A: The gift of personal Music, Photos and Movies!
Can't think of what to say or give, but you have a stack of photos, home movies, and can name 20 songs that capture your feelings?
Then let us help you create the perfect gift—a CD with professional mastering and crossfades, a custom insert and label, or a DVD with your home movies and custom photo slideshow set to the music of your choice.
Click for examples.
Hang Gliding
The Most Fun You Can Have Off Earth!
The inspiration of some of our work—and the most complete (mental, physical, spiritual, aesthetic, three-dimensional) pursuit you can do.
Fullfill a fantasy man has had since the beginning—soar with the birds, just like the birds... using the power of nature.
Learning to fly like a bird is easier and safer than ever, using proven and safe tandem instruction. Starting with an introductory ground school and discovery tandem flight, you will already be well on the way to becoming one with the wind.
There is no faster or safer way to learn hang gliding.