A sports video highlight reel is an exciting new way to capture your team's peak moments, on and off the field. Using the latest computer-based video editing software, we create for you a custom, exciting, 5-to-25 minute multi-media presentation, highlighting the best performances and statistics of your team. We can use still and video images, music tracks of your choice, andeven an interview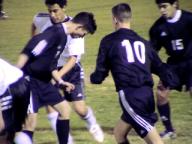 of their coach. These are then precisely and creatively edited and then burned to an DVD, playable on most computers and DVD players.
We can even host your video on the web – just send the link!

Do you wish you had just captured that last big play? Or that big game – last season? Or that tournament victory…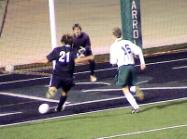 Have you been unsatisfied with the raw footage you threw together?
Do you need a way to show your team's best in order to recruit only the best new members, or to prove you can compete at the top levels? We can give your team the edge with a sophisticated presentation of their talents.
Give your athletes the best chance to be seen and remembered by the scouts and coaches that select students for teams and scholarships – a custom video presenting them at their best. It's an investment that could pay off tremendously – for you and for them.

To best suit all budgets, several video styles are available. For all highlight reels, we provide an eye-catching animated text outline of your athletes' accomplishments, with a music tracks of your choice (or we will select appropriate music in the styles you suggest), in full digital video quality.

Choose a basic slideshow format using photos you provide, or to enhance your team's video, provide photos and video. Or, if you don't have high-quality images, I can also capture your athletes' performance on digital stills or video. See below.
You will receive a DVD custom-printed with their photo on the label. Additional copies are $15 each.


What are your team's memories worth?
You can invest in an 5-minute custom-animated slideshow DVD using your team's info and photos for as low as $200. Provide your photos in digital format and get a $25 discount! Provide video and we'll custom-edit the best in for $150. Or we can shoot video or stills for you, for $175 per game or practice. Custom-shot video can consist of game footage and/or coach interviews. Longer videos cost more, and for substantial team and club quantity discounts, see the table below.

Fill out the form here. When we get your info, we will call to get your photos and/or video, or to arrange a shooting time/place. Also, if you want a coach interview in your final video, provide contact info and best time/place to arrange an interview.
Hangdog has been there on the cutting edge of digital video technology, and is now ready to provide a professional video resumé production at a reasonable cost to you.